RCMP INSIGNIA Page 2A More Patches


The previous page had some patches.
Since I have so many photos to show you, I needed another page for the patches.



BELOW -- several photos -- some Appointment Badges: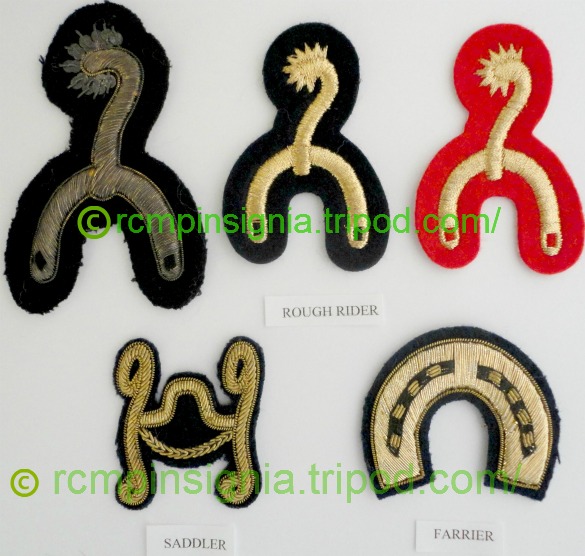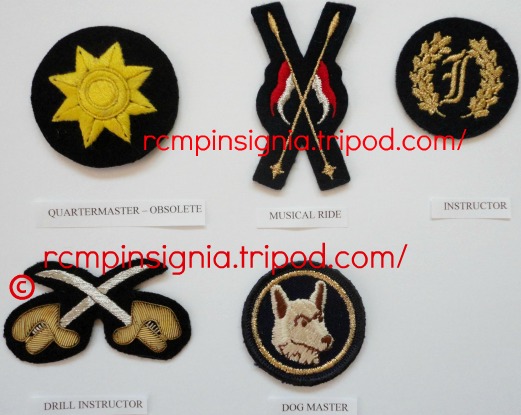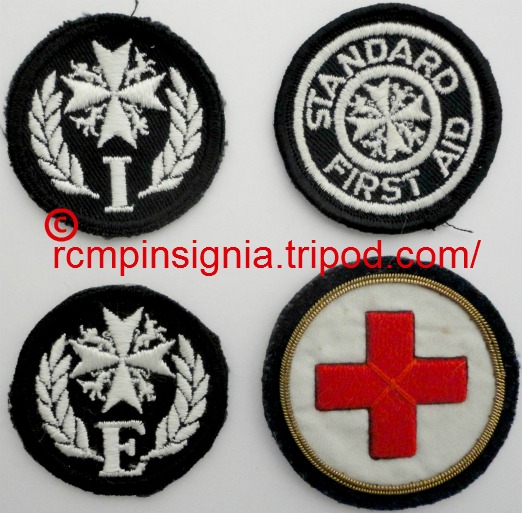 ABOVE -- First Aid Instructor, First Aid Examiner, Medic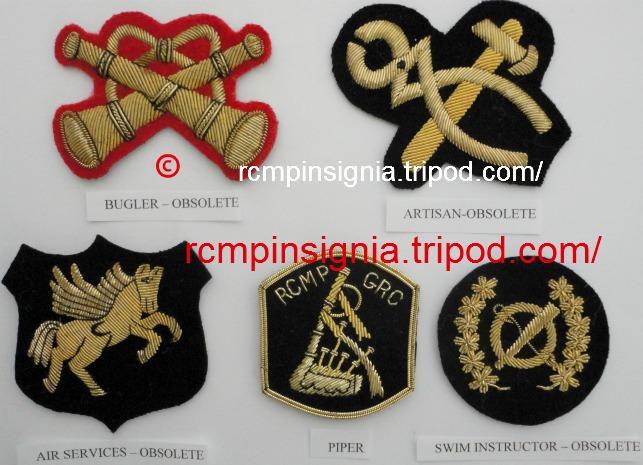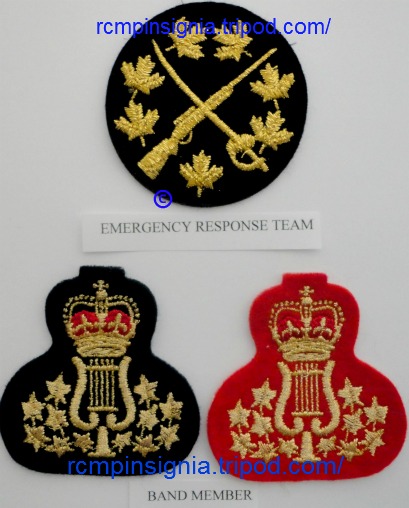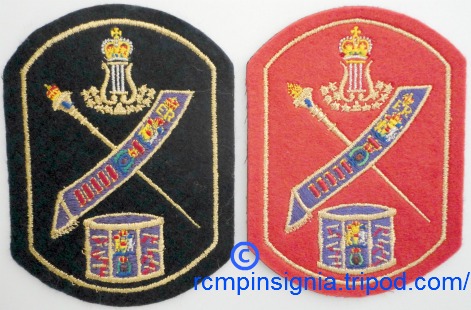 ABOVE -- DRUM MAJOR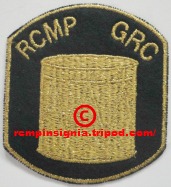 ABOVE - Drummer
STILL
NEED the appointment badge for the Underwater Recovery Team

which is new in Summer of 2011.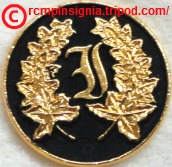 ABOVE -- Instructor lapel pin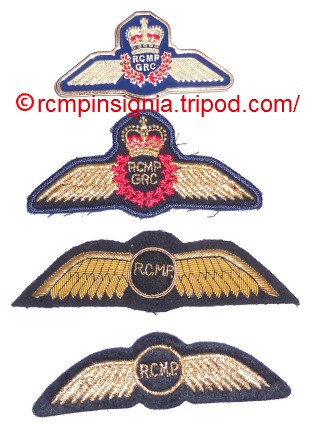 ABOVE -- RCMP Air Division items. Top item is actually an enamel pin for pilots and I believe is worn on the mess dress. The bottom 2 are the oldies, seen without the added letters GRC which became mandatory around 1974.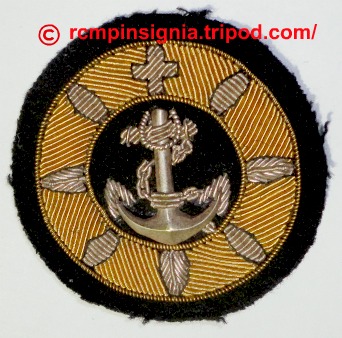 ABOVE - believed to be the rank badge for RCMP petty officers of the Marine Section in the 1930s.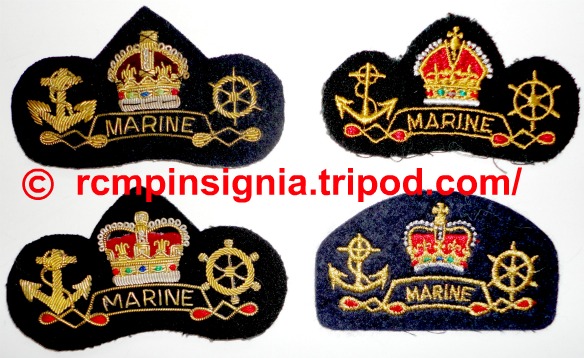 ABOVE -- RCMP Marine Section. The 2 on TOP have King's Crowns.


ABOVE -- 2 more RCMP Marine patches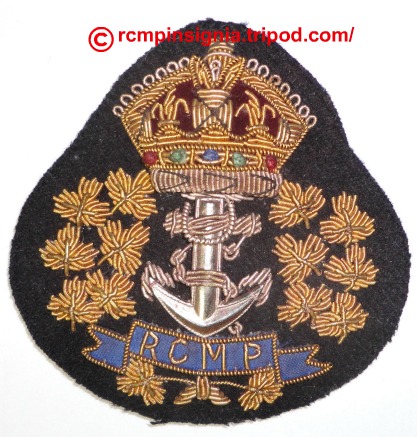 ABOVE -- old Marine Unit Officer's cap badge, possibly from the 1930s;
note it has a King's Crown.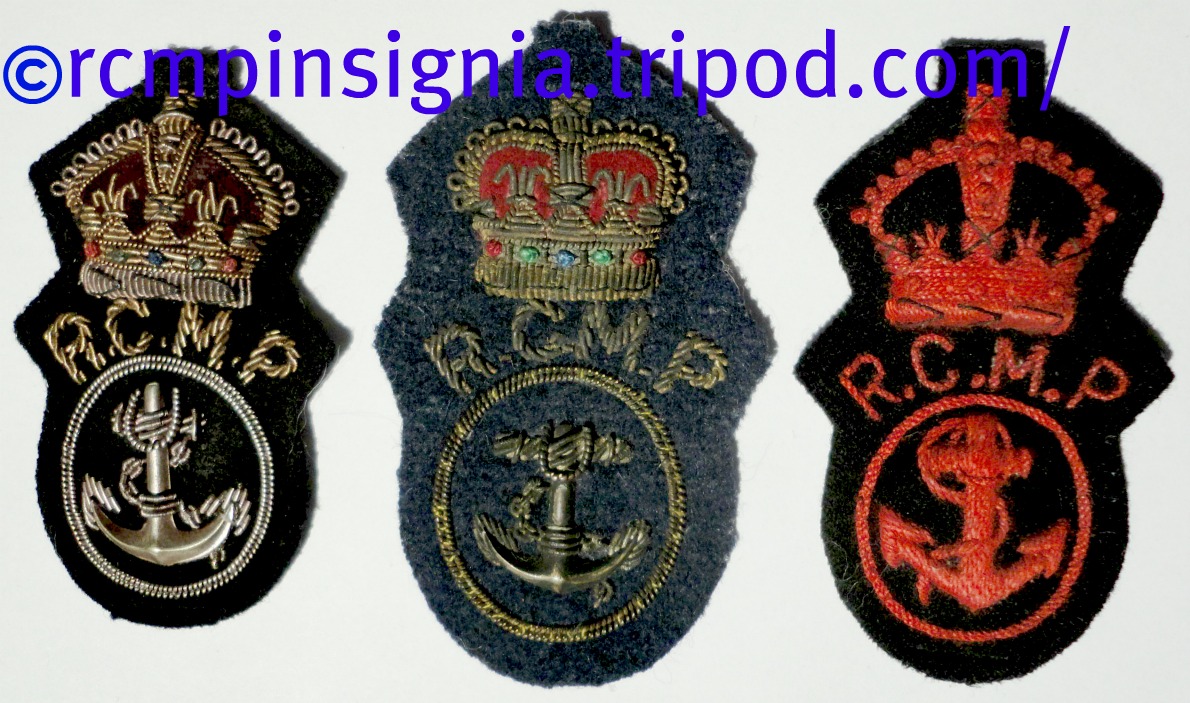 ABOVE -- LEFT & CENTER -- Chief Petty Officer; the one at LEFT has a King's Crown and is believed to be from the 1930s.
The one at RIGHT in red is for a Petty Officer - again - believed to be from the 1930s.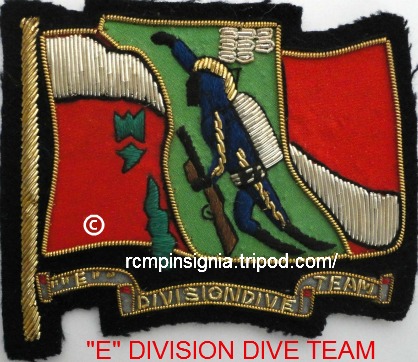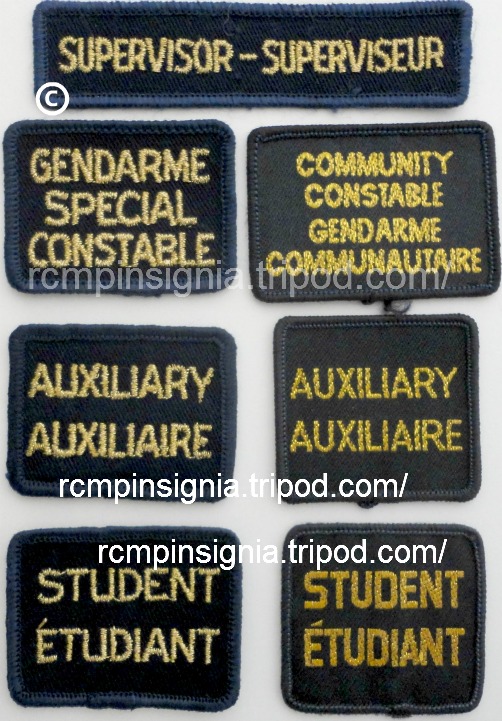 ABOVE -- the 3 small tabs are older and the letters are stitched onto the cloth, and stand out, giving it a 3-dimensional appearance. The 3 tabs on the Right are current and the letters are flush with the cloth itself, just as on the shoulder flashes. A distinction that only collectors care about.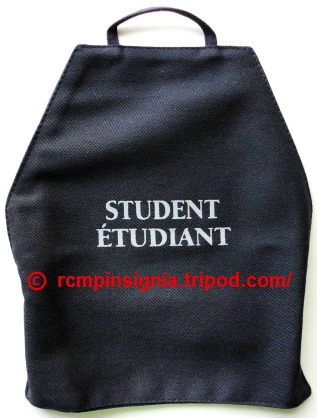 ABOVE -- RCMP Student brassard.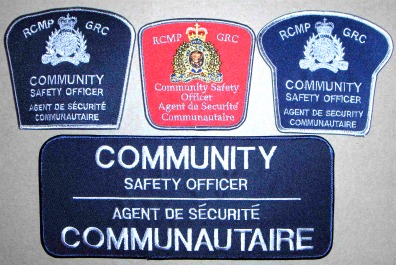 ABOVE -- the patch at top Right has the word Security misspelled in French.
This was corrected in the next version, shown at top Left. I think these
are used in Surrey, British Columbia.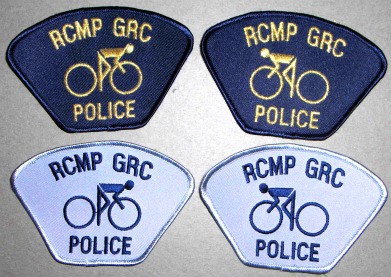 ABOVE -- I think these were unofficial, but even still,
heard they have been used in the past.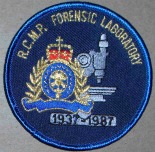 ABOVE -- 50th anniversary patch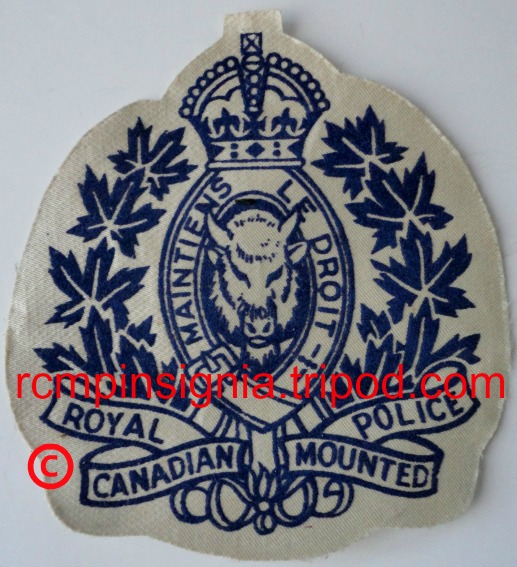 ABOVE - very old patch with King's Crown; its exact use is unknown

BELOW -- RCMP Marksmanship badges. Those with a crown indicate a perfect score.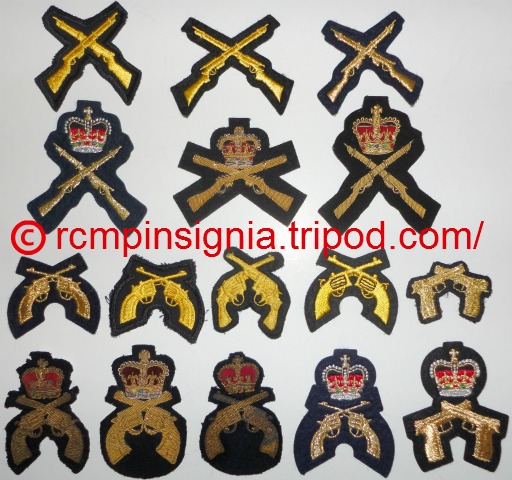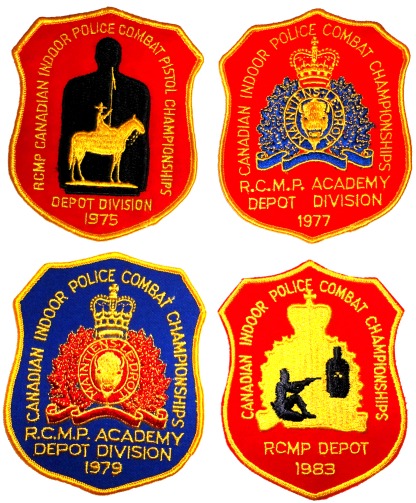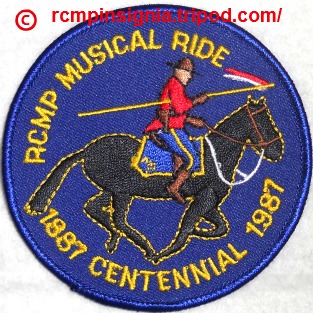 ABOVE - - for the RCMP Musical Ride centennial.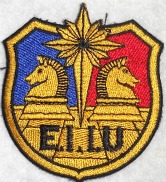 ABOVE -- Edmonton Integrated Intelligence Unit; not really an RCMP item but the RCMP works with the unit.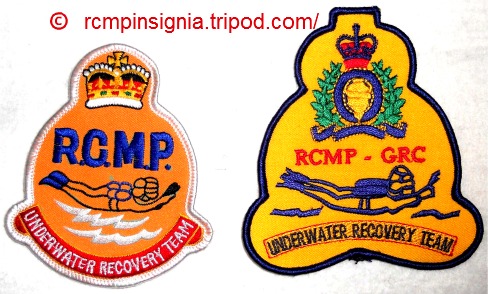 ABOVE -- for the RCMP Underwater Recovery Team; still need their new appointment badge.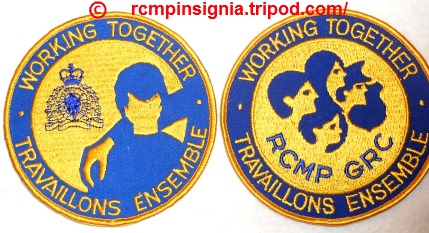 ABOVE -- Scout-related RCMP emblems.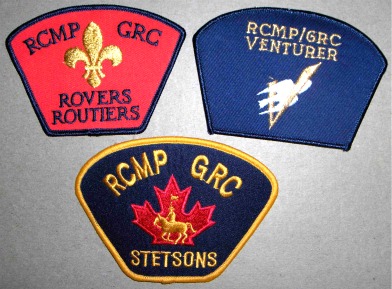 ABOVE -- I think the RCMP Venturer and RCMP Rovers programs are similar to Scout programs in the U.S. The Stetsons program is similar to Police Explorer programs. BELOW -- one of the SPURS program patches.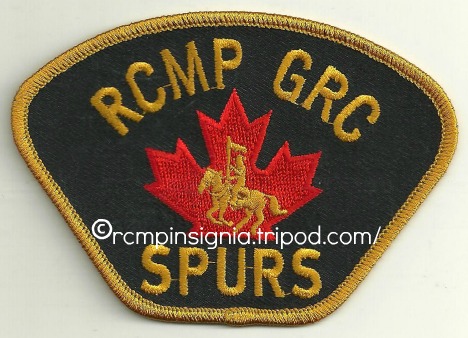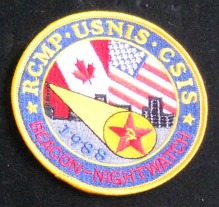 ABOVE -- novelty RCMP patch for a 1988 operation.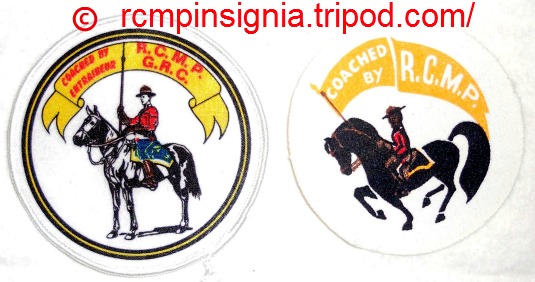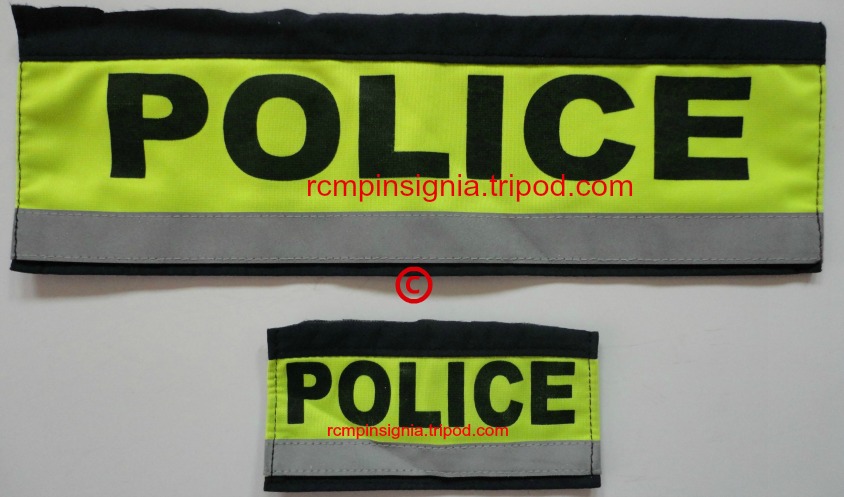 ABOVE - large back patch and smaller front patch from a jacket; the gray strips are highly reflective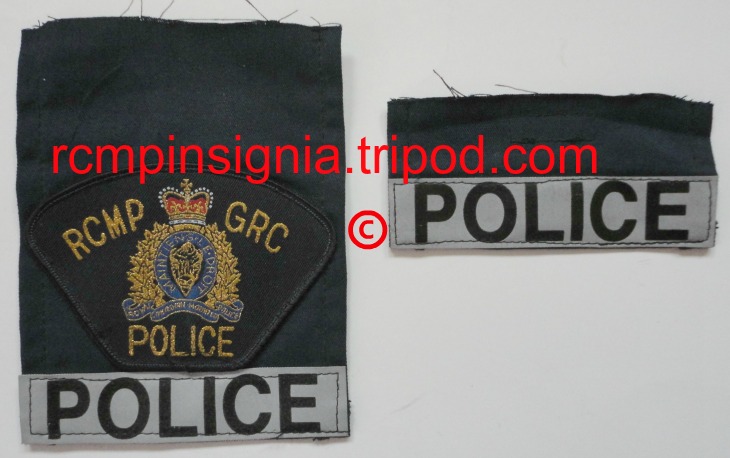 ABOVE - from the vest carrier; the one with just the word POLICE is the back patch

You can go to another Page by clicking on a link Below; you are on Page 2A.